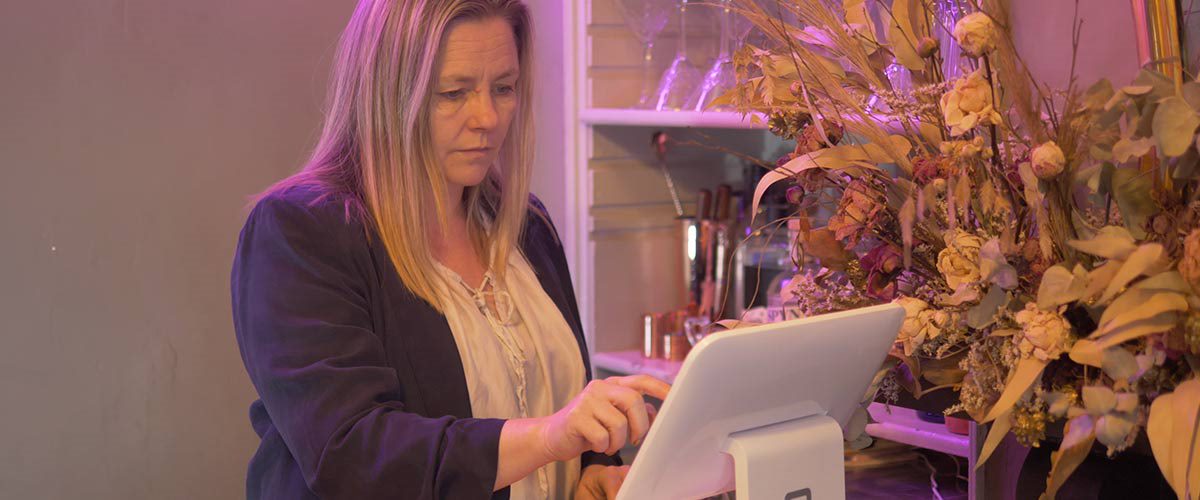 Happy ever after with digital
Sometimes, by definition, you don't know what you don't know.

Treseren is a thriving wedding venue: an intimate, exclusive-use house in a lush and secluded haven near some of North Cornwall's loveliest beaches. Business is booming, guests were uniformly happy, awards were regularly won: what more could owner Emma Caddis want?

Well, it's one thing to be busy and just-about able to deal with the mania that entails. It's quite another to become a smooth-running, paperless, streamlined operation whose systems make all parts of the business work better, both for Emma and her clients.


Transforming from non-digital to digital business
In the company's earlier days, Emma had already benefited from a relationship with Unlocking Potential, having engaged with the Future Focus programme to help develop her thinking around Treseren's brand, its marketing and potential customers. Engagement with this programme had been a solid success, so Emma went into Digital Transformation with high expectations, but even they were exceeded. She says:

"As a wedding venue, we are typically a non-digital company. But a very busy calendar of events meant we had to move quickly to implement a software solution to run our weddings and events in a streamlined way. We also needed to transition to Cloud Accounting and choose a cashless payment system for Loveday's, our brand-new cocktail bar."
Introduction of CRM software & cloud accounting
The systems implemented in conjunction with Digital Transformation, allied to the input of Emma's Digital Innovator, Katie Moore (Digital Innovator), revolutionised the business in two ways. Firstly, and from an internal perspective, introducing CRM software, Cloud Accounting, and new booking and payment systems means that no matter how many plates the business is spinning, there's always a process in place which guarantees no smashed crockery, ever.


Bespoke interactive client portals
Secondly, and more publicly facing, the customer journey of Treseren's clients has also been transformed. The software gives each customer their own bespoke interactive portal through which they communicate with the venue, making the all-important (and often constant) business of requests, questions, answers, changes, reassurance, and clarification both smooth and transparent, for both sides.
Creating augmented reality tours
Digital Transformation was directly useful to Treseren in a third way, too. It managed to secure a grant for a specialist company to create an Augmented Reality (AR) tour of the venue. This means that prospective clients who visit Treseren on cold, dark midwinter evenings are able to take a tour which shows them how it all looks on the kind of dazzling midsummer day which, typically, they're keen to book. By buying their own computer and camera, Treseren will have the chance to capture additional footage and keep the tour up to date.

The AR tour launch rounded off the transformation which has seen Treseren develop from a non-digital into a fully digital business. It's a process which Emma describes as both inspiring and lifesaving:

"With all the options for digital, all the variety, especially for a non-digital business, what's hard is that you don't even know where to start; how are you meant to know? It can seem overwhelming, and it is an investment of time and energy, but in the end it's such a timesaver. I'm so glad we did this, the business is so much more efficient now, there are no overlaps anywhere, it's been an absolute gamechanger."

For more information about support available to businesses in Cornwall and the Isles of Scilly, contact hello@unlocking-potential.co.uk or contact our partner organisation, the Growth Hub.