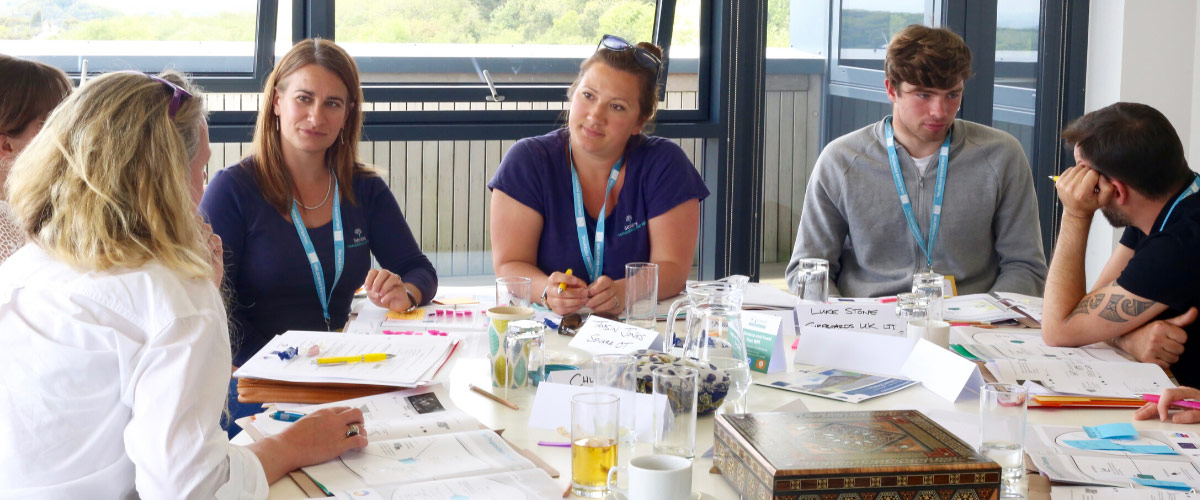 Breakthrough success story: Senara Occupational Therapy
We often talk about our clients embarking on a 'journey' of business growth delivered through support and one-to-one guidance; this is never truer than for Senara Occupational Therapy.

Sisters Morwenna Boisseau and Tamsin Jones were passionate about providing high quality occupational therapy, in particular Ayres sensory integration therapy. They struck out alone, initially as self-employed OTs, subsequently as a start-up launching Senara Occupational Therapy.

The meaning behind 'Senara' is poignant and forms the underlying mission for their business: a traditional Cornish girl's name, Senara is thought to have been a mermaid that was able to swim through the worst of storms, protecting the Village of Zennor. Senara reflects Morwenna and Tamsin's Cornish roots and their hope to provide a beacon of help and support for families in need.

Their first Breakthrough Business Development Manager (BDM) met them when big decisions were pending, even if Morwenna and Tamsin didn't realise it.

Morwenna reflects, saying:

"Our BDM helped us to change the way we thought about the business. He shook up the finances; we had no business head at all, we were really just therapists."

In practical steps, they had help to focus on their fee structure, website, advertising and, crucially, customer segments and referral-sources. This was also when they decided to focus only on children, having previously offered therapy to all ages.

To highlight Breakthrough's versatility, in 2019, nine months after mentoring ended, they were back, but with different needs. By now armed with a strong business model, they needed support to help them progress further: better premises, employing staff, and a rebrand so Senara's identity would match their vision: less corporate, more friendly and personal.

Senara's Breakthrough journey led to the launch of two dedicated therapy rooms within the clinic's premises secured through an Unlocking Potential grant (small amounts of funding designed to help businesses kick-start their plans for growth). The opening of the new space has given Senara Occupational Therapy the chance to take on new casework.

Tamsin continues:

"Because we've been awarded the grant money to open our therapy rooms, we've been able to expand our business to increase capacity. This also means that we've recruited an additional Occupational Therapist to help us meet this capacity."

The Senara OT clinic has evolved to become more child-friendly, incorporating "caricatures, soft pastel colours and a fun under-the-sea theme" explains Morwenna.

Because their new business plans represented an innovation in their business sector, Senara OT were also eligible for support through the Future Focus programme.

Tamsin said;

"We also knew we needed to update our online presence to be 'less corporate', in keeping with our new brand image. With funding support in place from Future Focus, we've launched our new website."

Since the opening of their new specialist therapy rooms and relaunch of the website for face-to-face therapy sessions, Tamsin and Morwenna have seen an influx of new enquiries. Senara have recruited an Occupational Therapist to add to their existing team of occupational therapists, speech and language therapy and a Dyslexic specialist assessor and special needs tutor. Additionally, they are expanded further with the launch of a third therapy room in North Cornwall.

For more information about support available to businesses in Cornwall and the Isles of Scilly, contact hello@unlocking-potential.co.uk or contact our partner organisation, the Growth Hub.