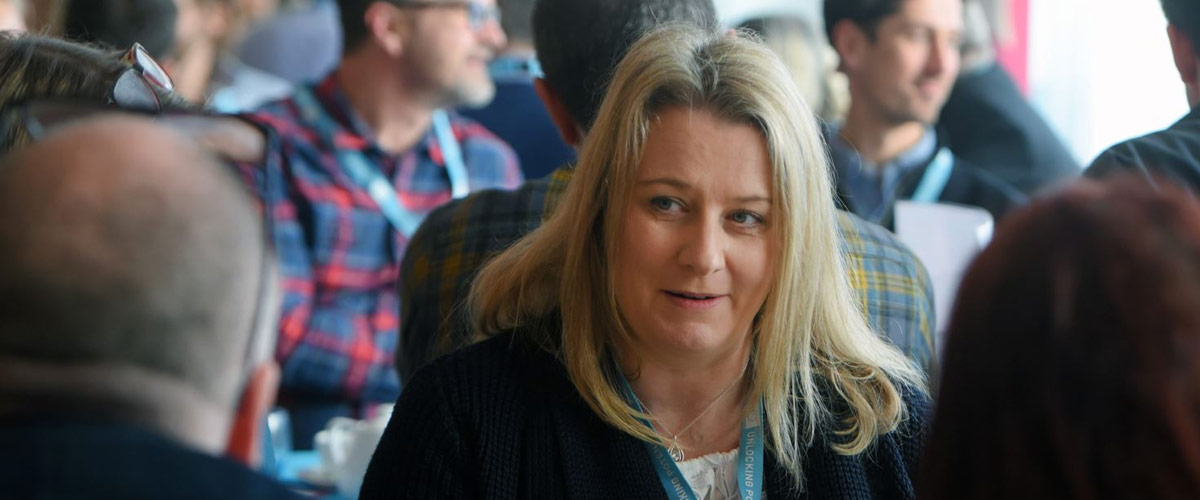 Game-changing support from Future Focus for iJo Power
In one way, Andrew Shaw's experience and expertise meant he was well placed to make the most of the burgeoning market for solar panel and battery storage system installation. After all, he had a degree in Electrical Engineering as well as Electronics and Telecommunications and had already designed and installed a solar and battery storage system for his own house.

But a year after coming home to the southwest from London in 2017 and spending a year installing EV chargers and re-wiring farms, Andrew came to us to help his new business, iJo Power, grow.

In one of those serendipitous twists you sometimes find early in a business's story, Andrew was allocated Sam Taylor as a mentor. She had previously owned a successful consumer electronics company, and her expertise was such a good fit for iJo that, in summer 2021, Andrew invited her to join the business as a co-Director and shareholder.

Obviously, both of them knew their specialist subject well, but Sam was especially well place to know which Unlocking Potential programme would best suit iJo's needs too. That programme was Future Focus, and Sam says:

"It is always worth taking the time out of the business day – the Unlocking Potential team really do pack in a lot of value. I know we don't pay for events, but for SMEs, time is our biggest resource – we need to know it is worthwhile and the Unlocking Potential events always are."
Future Focus lab trips enabled innovators to become inspired by real-world examples, through big thinking on a national scale
Future Focus targeted ambitious and successful innovators at a stage where they were looking to expand, develop and work out their medium-to-long-term strategy. The programme's focus would often be on out-of-county trips to meet and learn from national innovators, as well as on opportunities to mix with peers, swap experiences and learn from each other.

For iJo, a particular highlight was a trip to London for an e-commerce event. It not only provided valuable networking opportunities, but also the chance to meet and keep in touch with others in similar positions, as Sam recalls:

"We have an e-commerce WhatsApp group and continue to provide each other support."


Mentor helps iJo reach new customer markets and a grant secures IP on an innovative new service
Of course, while such a group remains an important legacy of the trip, Andrew and Sam's involvement with Future Focus yielded other lasting benefits. They received further mentoring to develop their commercial proposition (targeting the business rather than domestic sector), a grant helped them develop some cutting-edge Intellectual Property which allows people to design their own solar solution and receive an online quote, and attending a process-mapping workshop was transformational.


iJo now celebrates 100% YoY growth and BCorp certification
All this, along with what many expanding businesses need – recruitment advice – proved invaluable to iJo. So much so that its turnover grew from £100,000 to £1.2m, with forecasts of 100% year-on-year growth into the future. It has also become B Corp Certified and is now accessing support through the Innovate UK programme (including a further grant to launch a subscription service).

Sam describes Unlocking Potential's part in this transformation into "a completely different business" as "game changing", and reflects, overall, that the single most valuable aspect of the help they've received has been via their Business Development Manager (BDM) and wider networks:

"If I ask a question and they don't know the answer, they know someone that does. Having that extra support and ability to get in touch with your BDM is invaluable, as are the opportunities to network. Being an entrepreneur can be a lonely place."

For more information about support available to businesses in Cornwall and the Isles of Scilly, contact hello@unlocking-potential.co.uk or contact our partner organisation, the Growth Hub.